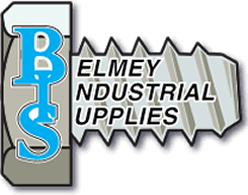 Profile
Belmey Industrial Supplies Ltd. established in 1989 is one of the leading independent fastener distributors based in Cwmbran, South Wales.
The close proximity of the M4 motorway makes our location ideal for the distribution of goods in the South Wales area and throughout the UK.
The company currently service a various range of industries which include; automotive, telecom, medical, construction, gaming machines, joineries, fire detection, security systems, plastic mouldings, ladder manufacturers, UPVC windows, electronic, fabrication, leisure, office equipment and more.
As an Independent Distributor we have many advantages over multi-national companies, the main factor being our flexibility to accommodate our customers need for rapid response to any request for product or technical information. This is further enhanced by a team of Engineers that can provide an accumulation of over 75 years experience in the Fastener Industry.
Customer specials are offered via ISO.9001 approved manufacturing companies, held as production stock on behalf of the customer, then supplied to schedule requirements in the form of a Supplier Managed System such as D.T.S. or Kanban.
A free daily delivery service operates throughout South Wales and is supported by a "Rapid Response" vehicle to cater for customers that require product in under 24 hrs. This, together with the dedication that our team applies to its daily activities, provides a direct reflection of our efforts to achieve its philosophy of "Total Customer Care".