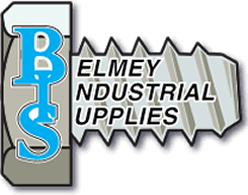 Covid-19 information
6th April 2020 - 15:40pm
Dear Valued Customer,
Further to our letter dated 30th March:
Belmey Industrial Supplies Limited wishes to confirm that we remain open maintaining operations from our warehouse in Cwmbran.
As a key supplier to a number of critical industries.
We continue to prioritize orders to ensure the supply chain of these essential products to aid in the national effort against Coronavirus.
Government official guidelines form the basis of all our business activity as we strive to support the vital lines of supply and ensure the safety of our staff and maintain our service to all of our customers.
To further work to guard the health of our staff we have decided to extend our Easter break.
Closing at 5:00pm Wednesday 8th April and re-opening 8:30am on Wednesday 15th April.
During this time our general e-mail address sales@belmey.co.uk will be monitored should there be any urgent requirements.
Upon our return on the 15th April the team at Belmey assure you of our continued service.
Thank you for your understanding and support.
Please adhere to the government's social distancing guidelines and Keep Safe.
With Kindest Regards,
Tracy Mulroy
30th March 2020 - 11:30am
We wish to confirm we are maintaining operations from our warehouse in Cwmbran.
Priority is being given to ensure the supply chain of essential products as needed in the manufacture of medical equipment and other critical industries.
Our telephone lines remain open.
But if your call is not urgent please could you e-mail us in the first instance sales@belmey.co.uk
We will aim to respond to your request / enquiries as soon as possible.
Thank you for your support. We hope that you all stay safe and well.
Yours sincerely,
Tracy Mulroy (Director)
25th March 2020
In line with current Government guidelines, Belmey Industrial Supplies LTD remains open for business.
We are trading as normal making deliveries on our regular routes along the M4 corridor together with our South West England run.
Our Drivers are taking all essential & necessary precautions to protect our customers and staff during these uncertain times.
Given the current climate we have closed our Trade Counter to the public.
However, our trade customers can telephone or email any requirements.
These can be processed and collection arranged by appointment.
Payment is only accepted by credit / debit card details provided at placement of order.
These measures will be in place for the foreseeable future.
Customer enquiries via telephone and email continue to be taken.
Our stores personnel are processing all orders to ensure continuity of supply to a vast range of businesses and essential supply chains.
However, in line with the implementation of additional safety procedures please be aware that all new enquiries will be quoted on a 48 hour delivery basis.
Thank you for your continued support and co-operation, we will review the ongoing situation daily and update you should there be any further changes.
We hope that you all remain safe and well.
With Kind Regards,
Tracy Mulroy (Director)
----------------------------------------------------------------------------------------------------------------------------------------------------------------------
24th March 2020
Dear valued customer,
We will be regularly updating this page with any information as we receive it.